Requirements for image & icon sizes.
There are 2 types of images that can be uploaded to a Neocom advisor.

Tips
1. You can change the image style in the "Layout" settings of each individual question.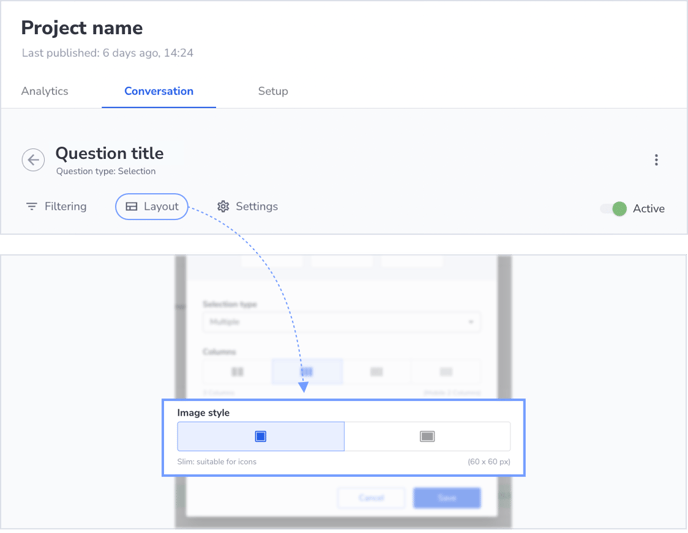 2. When any odd size image is uploaded, it will be cut to the dimension of the image style.

3. One question can have only one image style applied across all answers. Different questions can have different image styles.