You can integrate Neocom wherever you want and as often as you want. We suggest having multiple entry points to the conversation to help your website visitors find the brand new advisor.
Entry point recommendations
Website homepage
Detail page
Footer
Newsletter
Social channels
Below you can find some more details on examples of possible entry points.
Website Homepage
On the homepage, the teaser doesn't have to be a full size banner. It can also take up a smaller place with a clear CTA. For eg, it can be a label, sticker, small banner, strip etc.
On the banner

Just after the banner
Product List Page
Here a full size teaser is suggested to gain visibility over multiple small elements.
On the top bed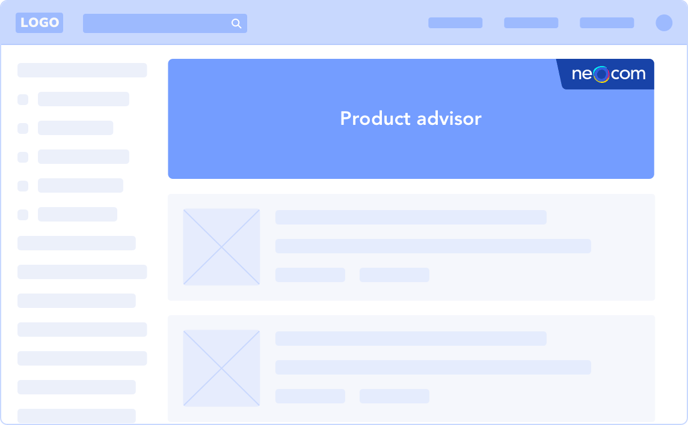 In between the products
It's also good to have it once again through the entire page scroll. Here the user has already browsed through a few products and would appreciate the advisor.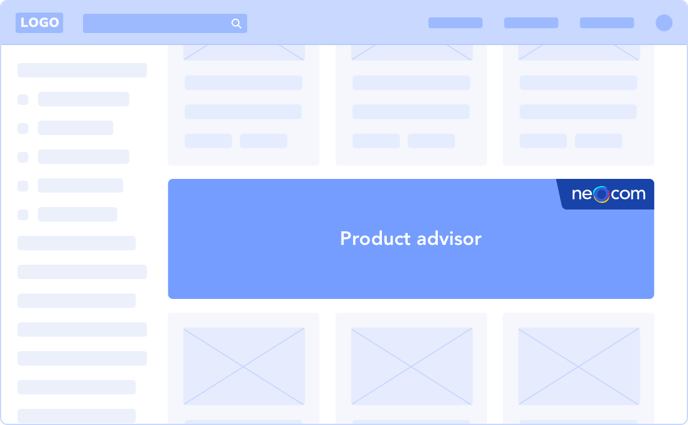 As a product card
In addition, you can show the teaser as a product card.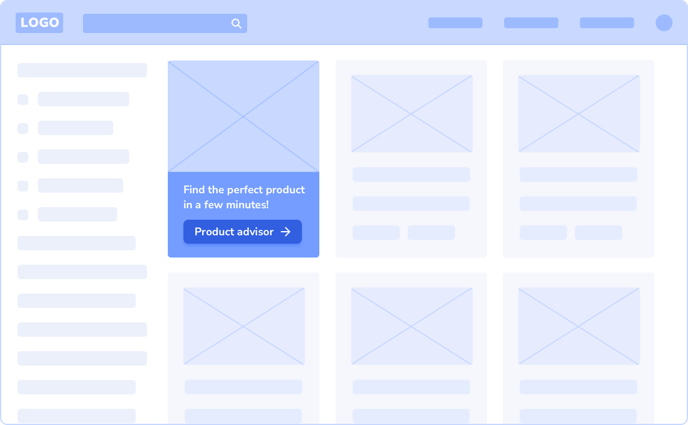 As a menu option
The advisor can be an even more integral part of your website when placed in the menu.
Desktop & Mobile

On your support page
Your support page is another great entry point for the customer. This way you could relieve your support team from a few customer requests.