Set up the Save for later feature just the way you want it.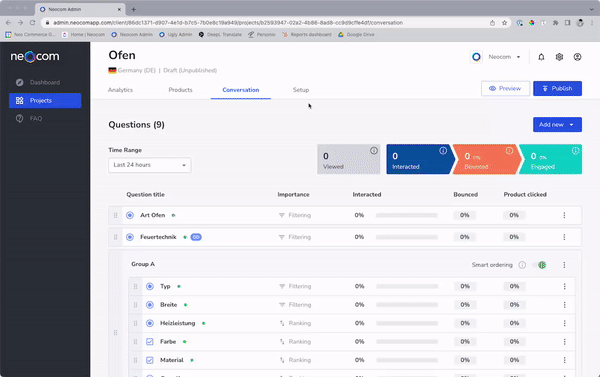 The Save for later feature is heavily customizable allowing you to fine-tune the messaging and the look to coincide seamlessly with your existing online presence.
Advisor Content
This Tab allows you to customize the text that will be displayed in the teaser as well as providing the possibility to add individual links to your privacy policy.
Email
In this section, you can define the subject and text of the email.
Email Settings
The default sender email address is mail@neocomapp.com. You can customize this sender address through this Tab to align it with existing company emails. You can also add a name and a reply-to email address.
The Double Opt-In feature is also configured in this Tab.