Match the Neocom results to your pricing strategy.
The price impact feature lets you influence the prices of the products in your customers results. It's up to you to decide if you would like to push cheaper products or lead your customers to higher priced products. This won't affect the accuracy of the results shown.
This feature is optional. You can also entirely leave it up to the Neocom algorithm to decide on the perfect products for each user.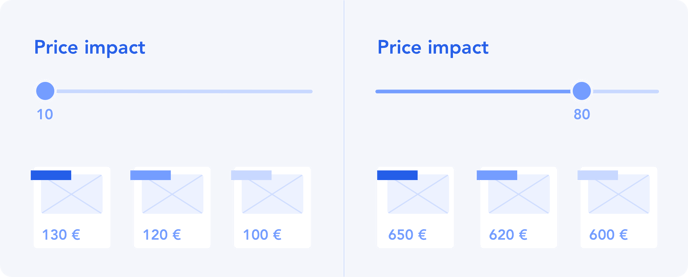 Give it a try and customize your results!